A Message From our Chairman
Only education leads man towards perfection in life. This very statement impresses us to quest for healthy education which is a never ending process. So it is essential to highlight the values of education with its traditional openness which still faces enormous challenges and dangers. One should agree that prosperity of a nation absolutely lays in strengthening education which is the only source of the overall development of both the society and nation.
The great wealth of any prosperous nation is its children and the great success of the nation is in their success. So VPS has been laying special attention on the all round development of children. To unveil their hidden treasure, analytical system of study is being transported for widening the horizon of their knowledge.
By promoting the new pattern of study along with the whole set of educational practice our school is fast fulfilling its tryst with destiny. This system of education has generated, over whelming response from all over the city and states. Being duty bound to ensure value based educational system we have been gaining the encouraging response and enthusiasm of the parents. This all is being done emphatically with an energetic team of teachers having religious commitments.
The VPS is proud of possessing the uninterrupted flow of education which quenches the thirst of student "learning through well-knitted chain of academics sand spiritual pursuits"
Vijay Kumar Jaiswal
Chairman
Late Bhola Nath Gupta
Founder Chairman (VPS)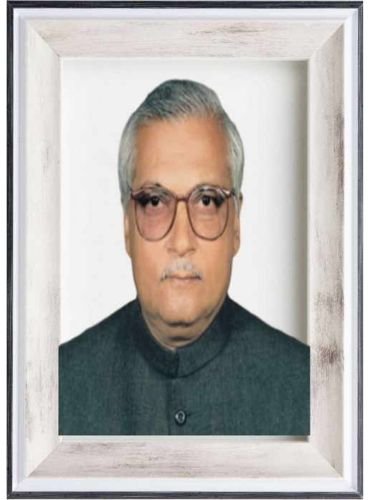 Late S.N. Pandey
Former Director (VPS)
Varanasi Public School aims at focusing various pursuits of excellence in academics, curricular & co-curricular activities through effective and liberal education:
To develop student's physical, mental, intellectual and spiritual capabilities.
Enrich students with knowledge & wisdom.
Motivate students creativity with traditional sensibility
Create a sense of discipline, social responsibility and self reliance.
Generate and promote a sense of social harmony and universal space.
Enable students skills to develop in different vocations.
Appreciate & honour the cultural heritage, ecological and ethical values.
To make the students human being and responsible citizen of the country.
Academics